Jayde's provides you with peace of mind knowing your table is filled with the best, wholesome ingredients. Always fresh, featuring local and organic items, there's always something special to be found at the Scratch Kitchen. Our noteworthy deli offers a selection of responsibly-sourced seafood, antibiotic-free butcher cuts, artisanal packaged meats and grab & go meals made fresh daily.
Order up! Want a freshly made meal without the hassle of cooking and cleaning at home? Here is the list of freshly made grab & go options found at Jayde's to provide you with the convenience of eating right without the mess: Burgers, Sandwiches, Soups, Salads, Deli Items, Hot Dinners, Cold Dinners.
Build your own sandwich
Customize your sandwich and pick it up at Jayde's deli at a time of your choosing!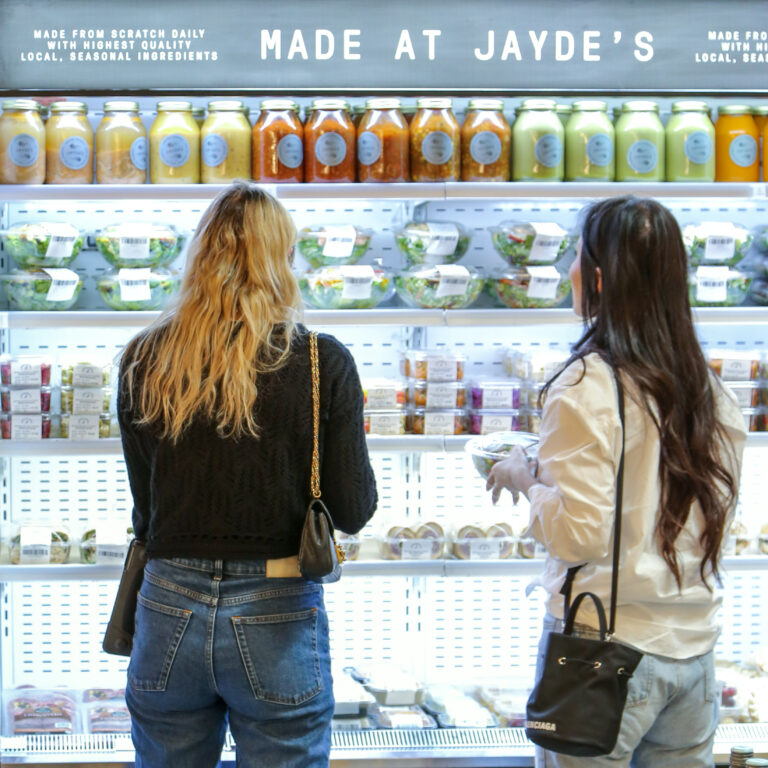 Eating on-the-go has never been this easy, healthy or delicious. Our high-quality, fresh ingredients coming together to make your body feels as good as your mouth. Perfect for lunch, dinner or a picnic!